Encrypted messaging service in Signal — verification process delay affecting its new user, recovered.
Encrypted Messaging Service:
A cross-platform encrypted messaging service developed by the Signal Foundation and Signal Messenger.
Moreover, It uses the Internet to send one-to-one and group messages, which can include files, voice notes, images, and videos.
Due to privacy concerns, many users are now switching to the privacy-focused messaging app, Signal, over WhatsApp.
In addition, Users are also contemplatively shifting to other encrypted messaging platforms like Signal and Telegram, as a result, Signal became the top free app on the App Store in India.
While setting up Signal for the first time, users must verify their mobile number using verification codes sent by the encrypted messaging provider.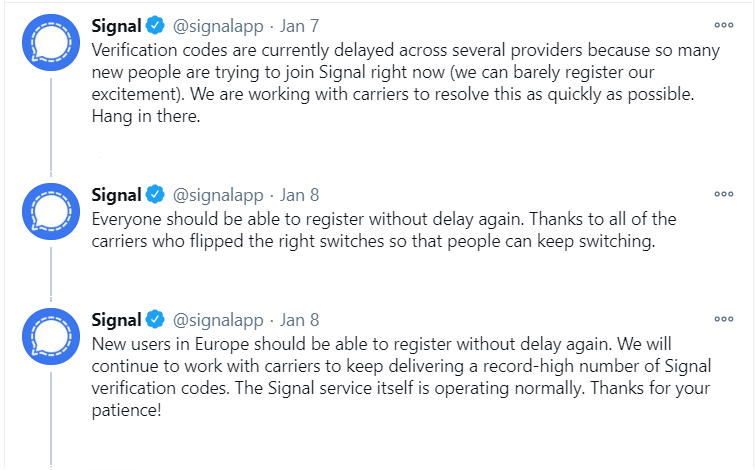 But, the verification service had become overwhelmed, causing delays across various mobile providers.
Now, Signal worked with mobile carriers to allow the verification codes to be delivered rapidly.
Also in a recent tweet, Elon Musk recommended Signal to his 41.6 million followers, in a post — BleepingComputer.
Follow Us on: Twitter, Instagram, Facebook to get latest security news!