Many users are receiving Email alike phishing from Twitter asking users to confirm their accounts.
Phishing Twitter Mail
Around 10 PM EST, Twitter caused quite panic by accidently sending emails asking users to confirm their accounts.
In addition, which looked suspiciously like a phishing attack.
Where the emails received with the subject "Confirm your Twitter account" and included a button labelled 'Confirm Now.'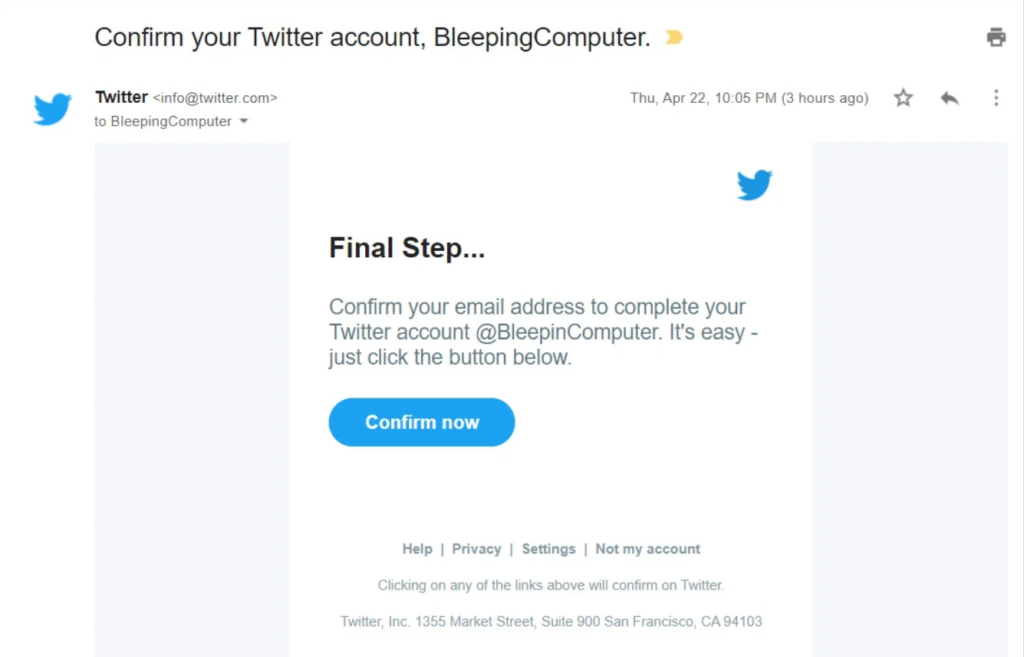 Multiple users took to Twitter to express their concerns.
Follow Us on: Twitter, Instagram, Facebook to get the latest security news!
However, the company in its twitter account said:
It turns out that the confirmation emails were not a phishing attack but simply an accident by Twitter
In addition, 25,000 phishing scams were reported to Scamwatch, with only 513 reported as resulting in financial loss, valued at AU$1.5 million, in 2019.